Click here to view this email in your browser.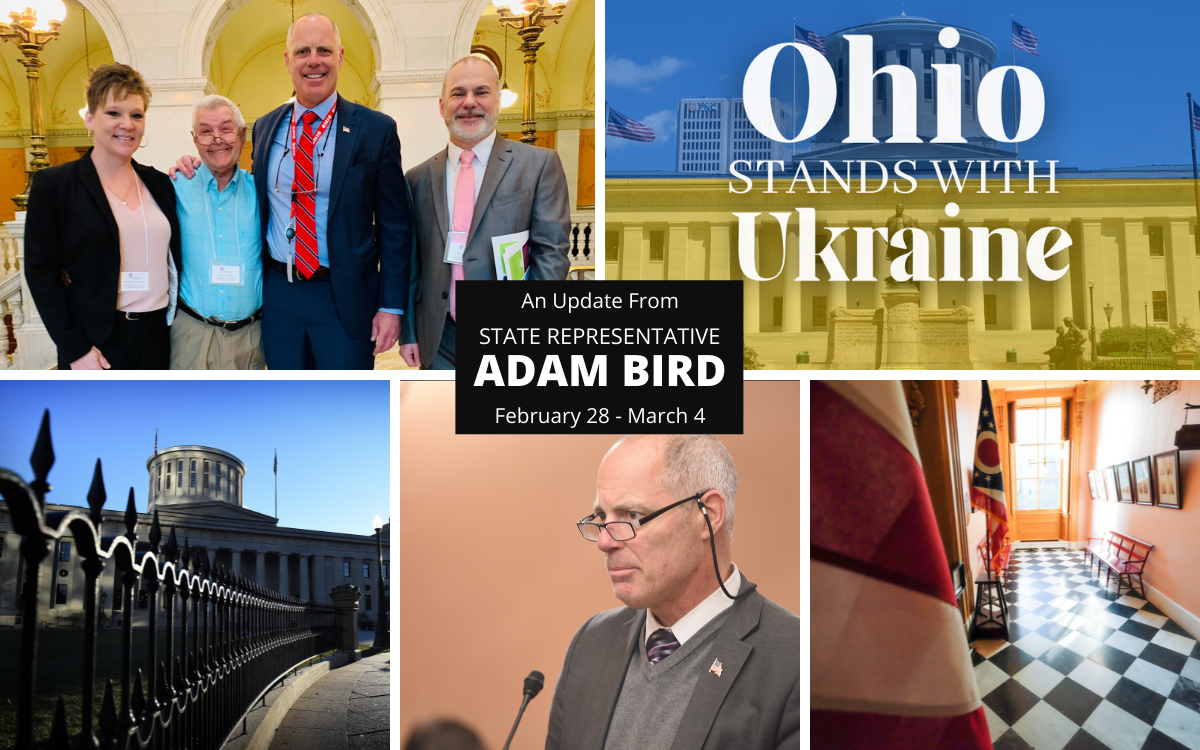 Dear Neighbor,
This week at the Statehouse was filled with sponsor testimony, committees and critical legislation. I provided sponsor testimony on two pieces of legislation, House Bill 583 and House Bill 340. Wednesday was especially busy, the Ohio House recognized Developmental Disabilities Advocacy and Awareness day and voted on several measures during session. Most importantly, I joined the House in favorably passing legslation supporting the people of Ukraine and legislation establishing criteria for hospital visits during a public health emergency. 
I want to remind everybody to read more about what I'm working on at the Statehouse by visiting my webpage here, or checking out my previous newsletters here. 
Please feel free to reach out to my office at rep66@ohiohouse.gov, or give me a call at (614) 644-6034. 
God Bless,
Adam Bird
State Representative
Ohio's 66th House District
This Week with Representative Bird
This year, Developmental Disability Awareness and Advocacy Day was March 2. This is a time for advocates to travel to Columbus to discuss important issues that impact Ohioans with developmental disabilities. To commemorate the important day, State Rep. Adam Bird was pleased to host advocates from Brown County.  
"Developmental Disabilities Advocacy and Awareness day at the @OhioStatehouse.
 Thankful that Brown County is well represented!"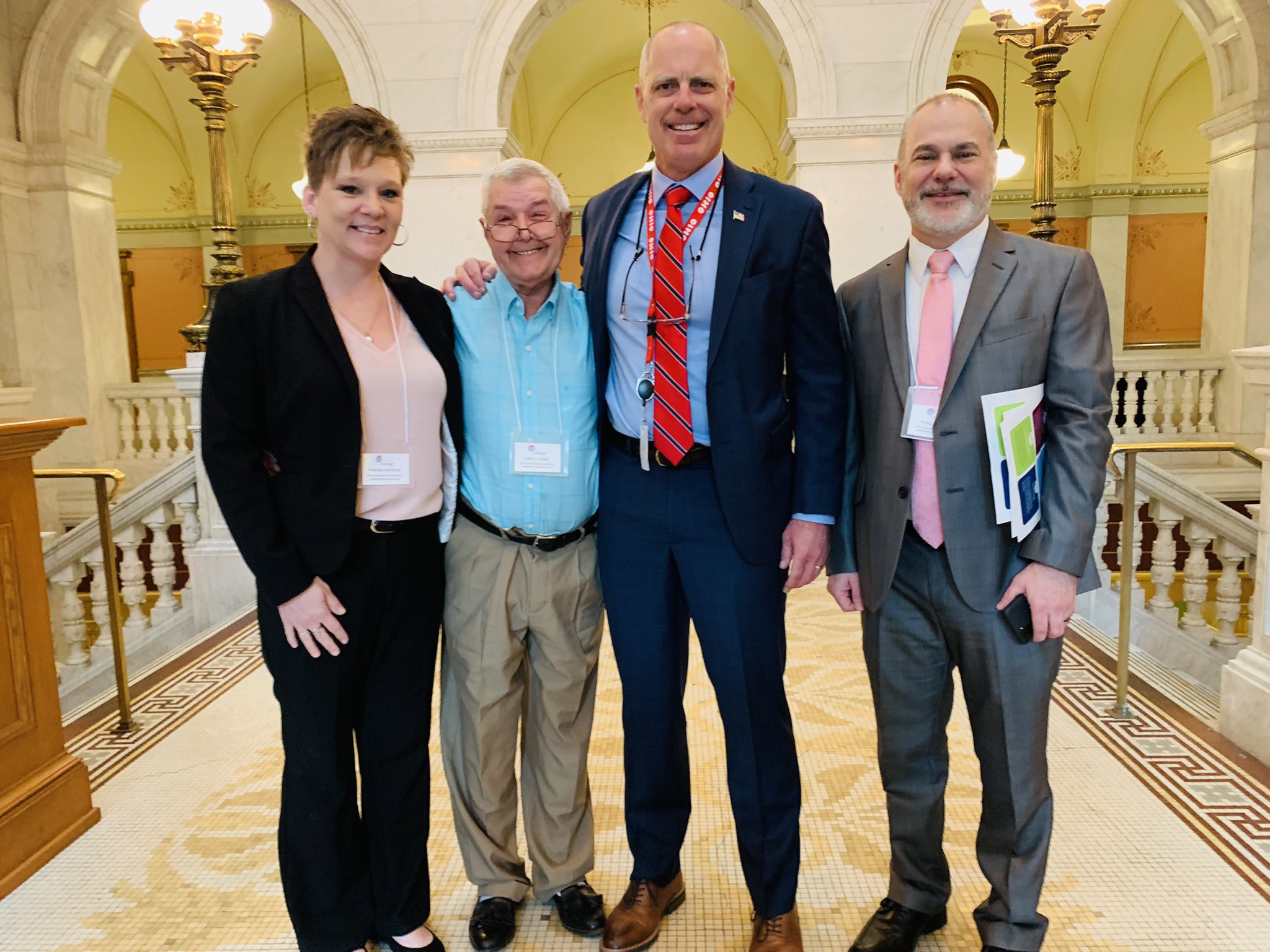 Bird Provides Sponsor Testimony
On Tuesday, Bird and his joint sponsor, State Rep. Don Jones gave sponsor testimony on House Bill 583. The legislation was heard by the House Primary and Secondary Education Committee and will have its second hearing Tuesday, March 8. Bird also had an opportunity to visit the Ohio Senate to give sponsor testimony on House Bill 340. After being pass by the Ohio House, the bill was referred to the Senate Government Oversight and Reform Committee.
Declares an emergency to require the State Board of Education to issue substitute educator licenses to certain applicants without the need to possess a bachelor's degree or in some cases any post-secondary degree. The emergency declaration would also allow a student or intern teacher from a preparation program to work as a substitute teacher for up to five days. Under the emergency, these measures would be in place until June 30, 2025. 
Designates September as "International Underground Railroad Month."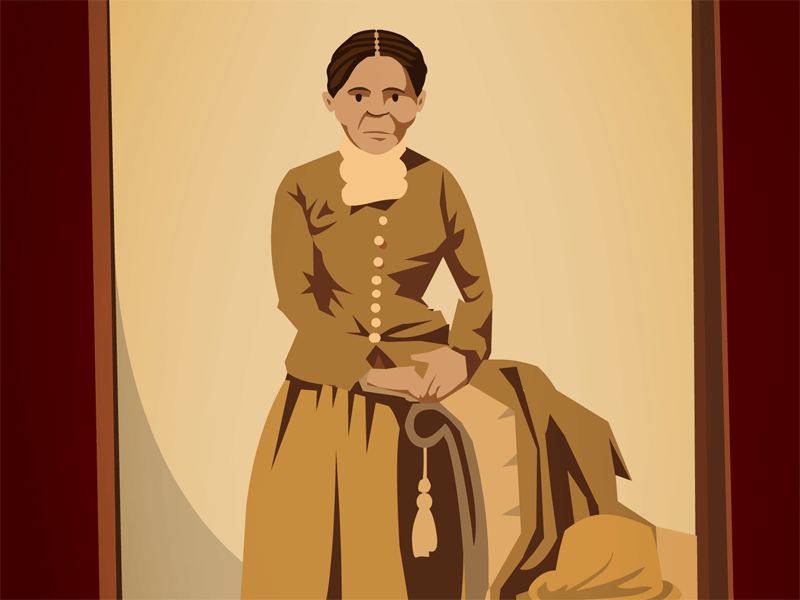 Bird's Co-sponsored Bills Passed in the House
House Resolution 195 - Representatives Roemer and White
Condemns Russian Federation for invasion of Ukraine.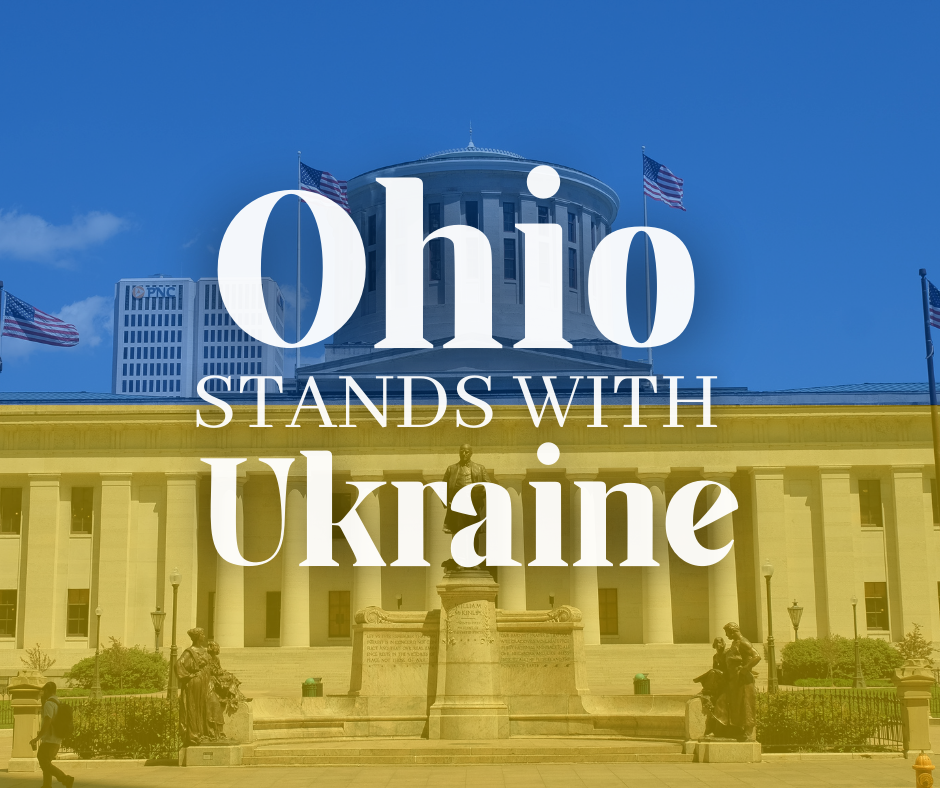 House Bill 324 - Representatives Click and Lipps
Permits hospital visitation during a public health emergency or outbreak of contagious disease. Also establishes criteria for those visits to ensure safety of patients, visitors and staff. 
State Representative Adam Bird
77 S. High St., 11th Floor
Columbus, OH 43215
(614) 644-6034 | rep66@ohiohouse.gov
Click here to unsubscribe or to change your Subscription Preferences.