Click here to view this email in your browser.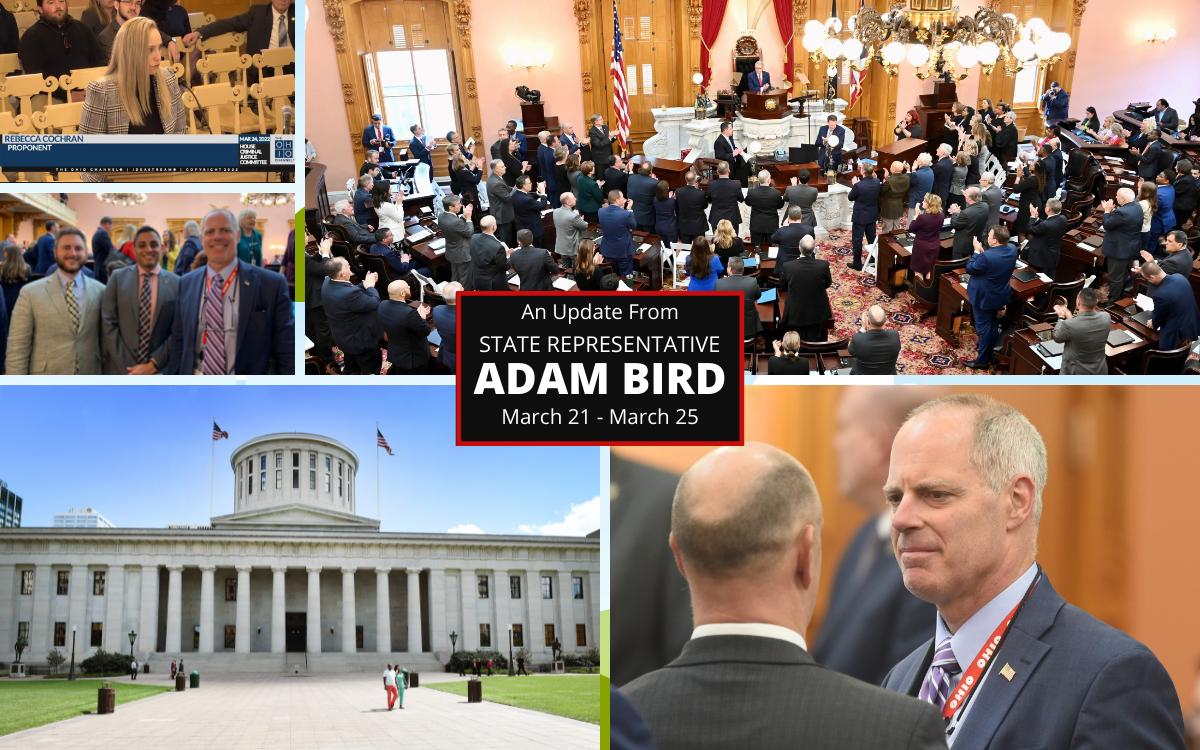 Dear Neighbor,
It was a historic week at the Statehouse! For the first time since the Covid-19 pandemic, Governor Mike DeWine delivered his State of the State Address. I'm excited to announce the Governor has outlined Ohio's Appalachian counties as a priority for the next year, and I intend on holding him accountable to advance Brown and Clermont County. Not to be overshadowed by the State of the State Address are the exciting House bills progressing through the legislative process. Sponsored by myself and State Representative Don Jones (R-Freeport), House Bill 583 was voted out of the House Primary and Secondary Education Committee. I was also pleased by the successful second hearing House Bill 356 had in the Criminal Justice Committee, a measure State Representative Mike Loychik (R-Bazetta) and I have been working diligently on. Outside of my own legislation, I was proud to vote 'yes' on House Bill 434 during Session on Wednesday to advance the measure to the Ohio Senate. 
I want to remind everybody to read more about what I'm working on at the Statehouse by visiting my webpage here, or checking out my previous newsletters here. 
Please feel free to reach out to my office at rep66@ohiohouse.gov, or give me a call at (614) 644-6034. 
God Bless,
Adam Bird
State Representative
Ohio's 66th House District
This Week with Representative Bird
While attending Governor DeWine's State of the State Address, State Representative Adam Bird (R-Clermont) had the pleasure of connecting with local Clermont County residents. 
"Surprised to run into Kyle Kirker and Andrew McAfee at Governor DeWine's State of the State Address! These are two great, young Ohioans representing Clermont County well!"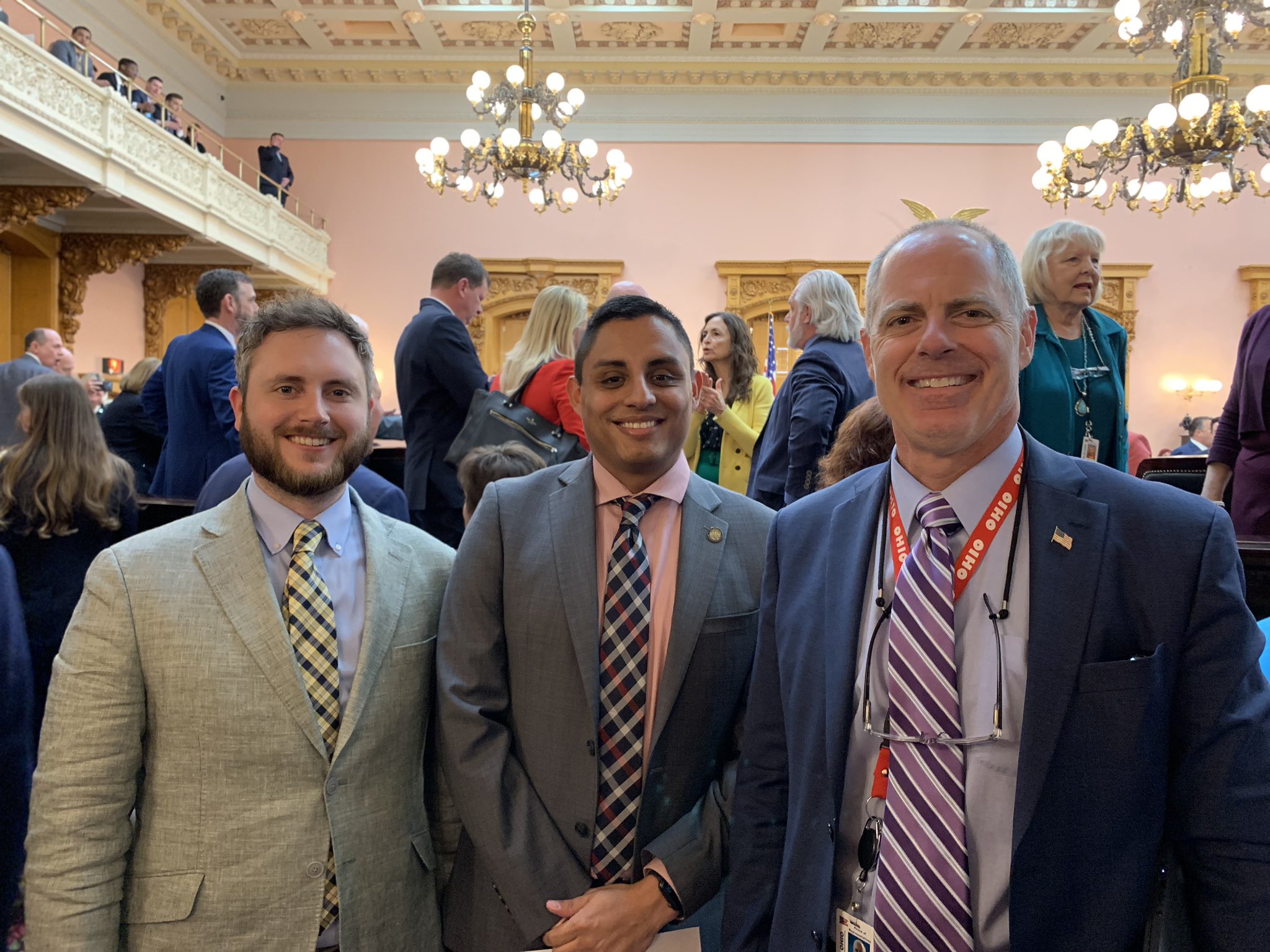 After a Health Committee hearing on legislation regarding the notice of reversing abortion, Bird had the opportunity to recognize the hardwork and dedication of Ohio woman fighting to end abortion. 
"Impressed by the courage of these women representing Ohio Right to Life, Ashland Pregnancy Center, Right to Life of Northeast Ohio and the Center for Christian Virtue to protect life in the House Health Committee."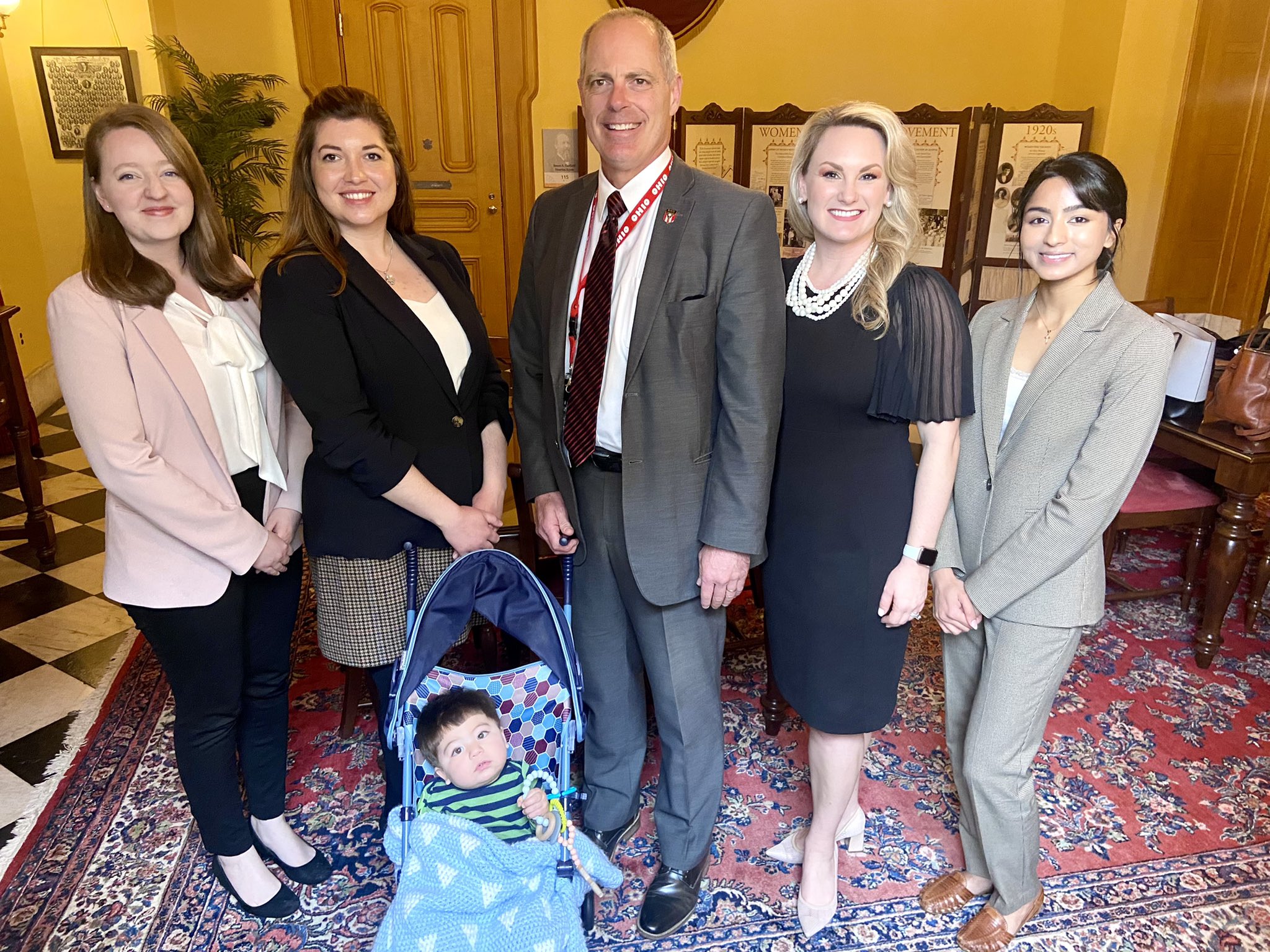 Bird's Legislation Advancing Through the Committee Process
Legislation to remedy Ohio's substitute teacher shortage was favorably reported out of the Primary and Secondary Education Committee by a 10-3 vote. With HB 583, Bird and his joint sponsor, Jones, would require the State Board of Education to issue substitute educator licenses to promising applicants despite not possessing a bachelor's degree or any post-secondary degree.
To ensure the best legislation possible, the Committee and bill sponsors worked collaboratively to adopt the following amendments to the bill: 
A $338 million appropriation of federal dollars for the Federal School Lunch program

A two year extension of current law that allows for substitute teacher flexibility

The creation of a study committee that is tasked with examining the substitute teacher shortage
Legistion regarding drug offenses and treatment received a second hearing in the House Criminal Justice Committee. To better support Ohio's battle against drug addiction, Bird and Loychik are focusing on the creation and utilization of "Addiction Treatment Facilities." Under the bill, ATFs would be created by the Department of Rehabilitation and Correction. To meet patient demand, these ATFs would range in population from adult facilities, juvenile facilities, volunteer facilities and detoxification centers. To see these beneficial ATFs come to fruition, an appropriation of $25.9 million in fiscal year 2021 would be included to facilitate establishment and operations.
Other revisions and modifications proposed by the bill regard penalties for drug offenses, prescription opiate abuse, the Reentry Ohio Program and other means of assisting Ohioans during their recovery from drug addiction. 
"Thank you to Clermont Countian Rebecca Cochran for coming to Columbus to testify on HB 356," said Bird.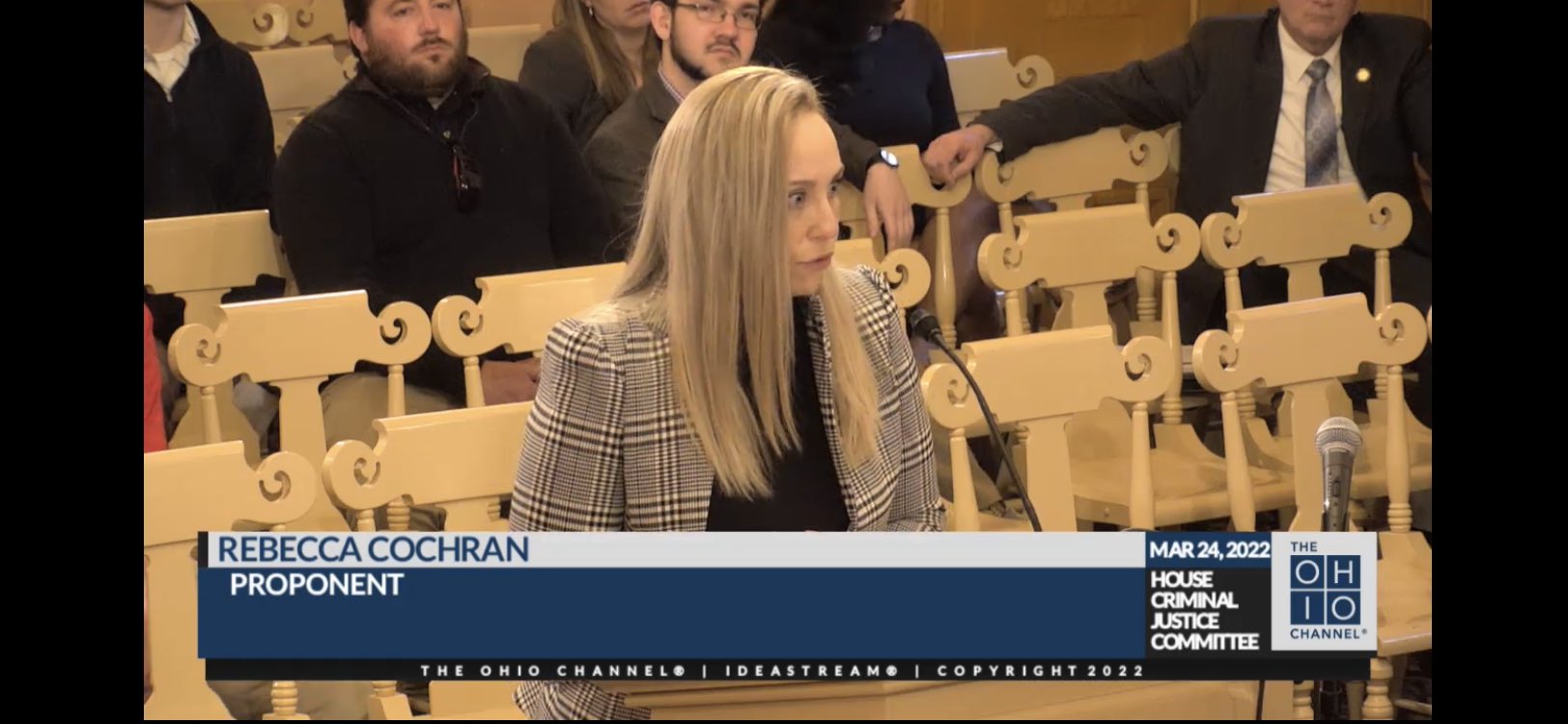 Bird Highlights the ANTHEM Act
This week on the House floor, Bird voted 'yes' on House Bill 434, also known as the ANTHEM Act. 
The ANTHEM Act would establish the Ohio Nuclear Development Authority to make Ohio a leader in advanced-nuclear-research, including information on reactors, isotopes and nuclear waste reduction. In addition to the development and research of advance-nuclear-research reactors, the Authority would be tasked with submitting an annual report and acting as a resource to certain federal agencies.
Desire for the legislation stems from the increasing and pivotal role nuclear energy is anticipated to play in the coming years. Should HB 434 be signed into law, Ohio will be positioned to rise to the forefront of the industry and able to strengthen the domestic supply chains. 
DeWine's New Focus on Ohio's Appalachia Region
During his State of the State Address, Governor Mike DeWine announced he'll be prioritizing Appalachian counties. 
"In the coming days and weeks, I will work together with you and community leaders to help the region plan and implement improvements that reflect the vision of local communities, investing in things, such as downtown re-development, further expansion of broadband coverage, workforce development, student wellness in schools, and fighting the on-going battle against addiction," said DeWine. 
Bird applauded the Governor's remarks, as he's been a longtime supporter of further developing the Appalachian Counties in Ohio. Earlier this year, Bird co-sponsored HCR 31, a resolution urging the Governor and the Director of the Ohio Department of Transportation to provide for the extension of I-74. The Resolution passed the Ohio House favorably by a
76-15 vote. 
"Nothing supports the development of a region like investing in the infrastructure of roads, especially providing for an interstate highway," said Bird. "Throughout the remainder of this General Assembly, I will be sending the Governor friendly reminders of his promise to prioritize the development of Appalachian Ohio."
State Representative Adam Bird
77 S. High St., 11th Floor
Columbus, OH 43215
(614) 644-6034 | rep66@ohiohouse.gov
Click here to unsubscribe or to change your Subscription Preferences.