Click here to view this email in your browser.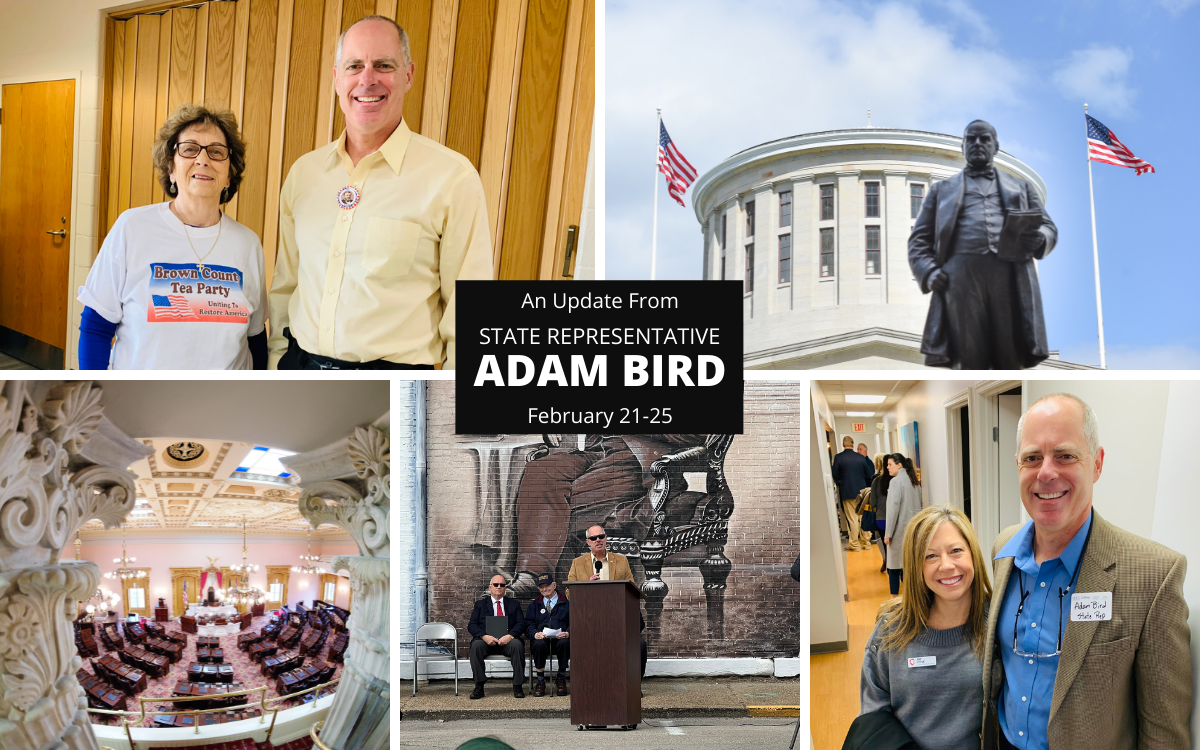 Dear Neighbor,
It was a busy week at the Statehouse, as well as in House District 66. While the Redistricting Commission reconvened in Columbus, I was happy to attend many in-district events and meet with constituents. On Presidents' Day, I had the pleasure of traveling to the city of Georgetown, Ohio to celebrate local art. Later in the week, I visited with the Brown County Tea Party to provide a legislative update, joined the Clermont Chamber of Commerce at its Morning Mixer event and ran into fellow legislators at the Brown County Republican Central Committee Endorsement meeting. 
I want to remind everybody to read more about what I'm working on at the Statehouse by visiting my webpage here, or checking out my previous newsletters here. 
Please feel free to reach out to my office at rep66@ohiohouse.gov, or give me a call at (614) 644-6034. 
God Bless,
Adam Bird
State Representative
Ohio's 66th House District
This Week with Representative Bird
To celebrate Presidents' Day, State Rep. Adam Bird traveled to Georgetown, Ohio for the ribbon cutting ceremony to unveil new wall murals painted by Kevin Miller. Ulysses S. Grant, the 25th President of the U.S., was raised in Georgetown. 
"Thank you Georgetown, Ohio for the invitation to participate in the ribbon cutting today to commemorate the beautiful wall murals painted by incredible muralist Kevin Miller"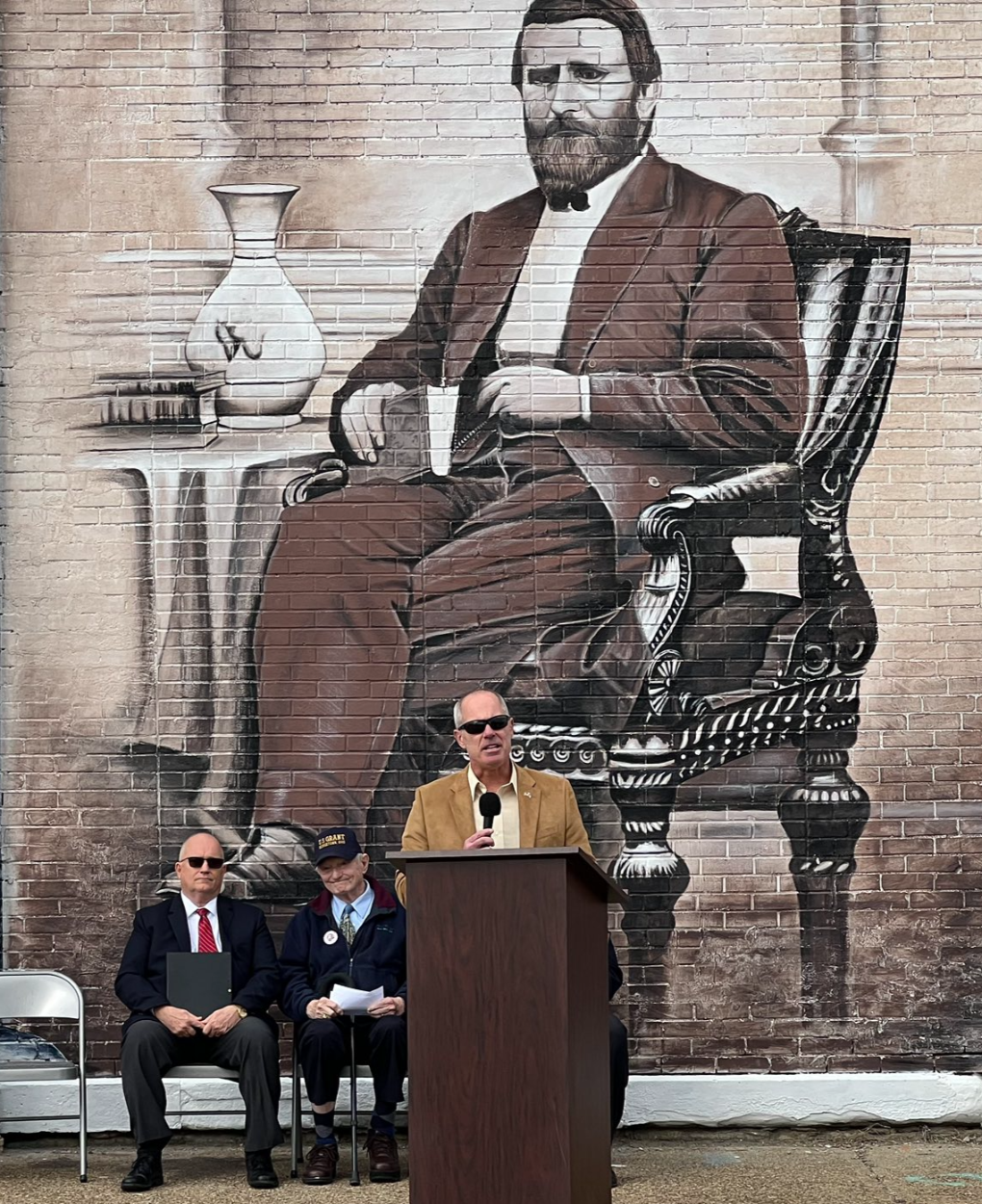 Bird was happy to accept an invitation from the Brown County Tea Party to provide an update on the key legislation being discussed at the Statehouse. 
"Thank you to Sandra Reeder and Brown County Tea Party for extending an invitation to present a Legislative Update."
Thursday morning, Bird joined forces with the Clermont County Chamber of Commerce at a Morning Mixer Event. 
Huge crowd this morning for the
Morning Mixer event. Good to see so many including Chamber Prez Joy Lytle.
Rounding out the week's events, Bird attended the Brown County Republican Central Committee Endorsement meeting, where he ran into State Representative Brian Baldridge (R-Winchester) who currently represents Ohio's 90th House District. 
"Ran into my State House colleague Brian Baldridge at the Brown County Republican Central Committee Endorsement meeting. Newly proposed maps would have us both representing Brown!"  @OHRGOPCaucus @ohiogop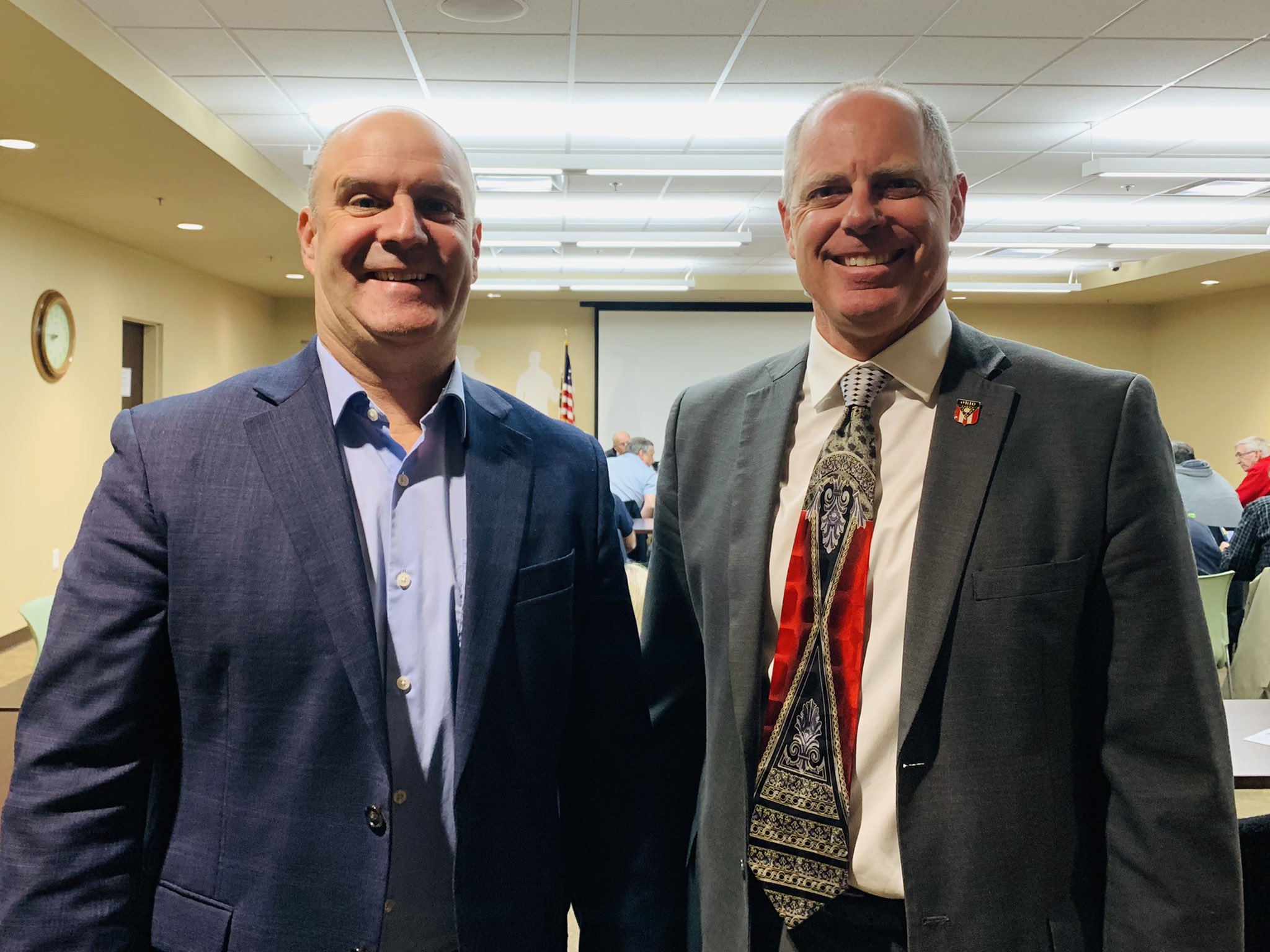 An Update On The Ohio Redistricting Commission
The Ohio Redistricting Commission met on Thursday afternoon, Feb. 24. The commission voted favorably to adopt the most recent maps with a 4-3 vote. The latest version creates 54 Republican leaning House districts and 45 Democrat leaning districts. In regard to Senate districts, the ratio falls 18-15 in favor of Republicans. 
Next Week's Committee Hearings
The House is coming up on a full week of committee meetings. Bird will be evaluating various legislation in the House Agriculture Committee, Health Committee, Workforce and Higher Education Committee and Primary and Secondary Education Committee.
An important highlight is Senate Bill 135, which regards operation of state institutions of higher education and free speech in public universities, colleges and schools. The House Workforce and Higher Education Committee is preparing to hear the bill for its 5th hearing on March 1.
State Representative Adam Bird
77 S. High St., 11th Floor
Columbus, OH 43215
(614) 644-6034 | rep66@ohiohouse.gov
Click here to unsubscribe or to change your Subscription Preferences.